The tower
With its 26 floors, Antwerp Tower is the tallest residential building in the city, situated in a prime location next to the Opera House and close to both the Central Station and the Meir.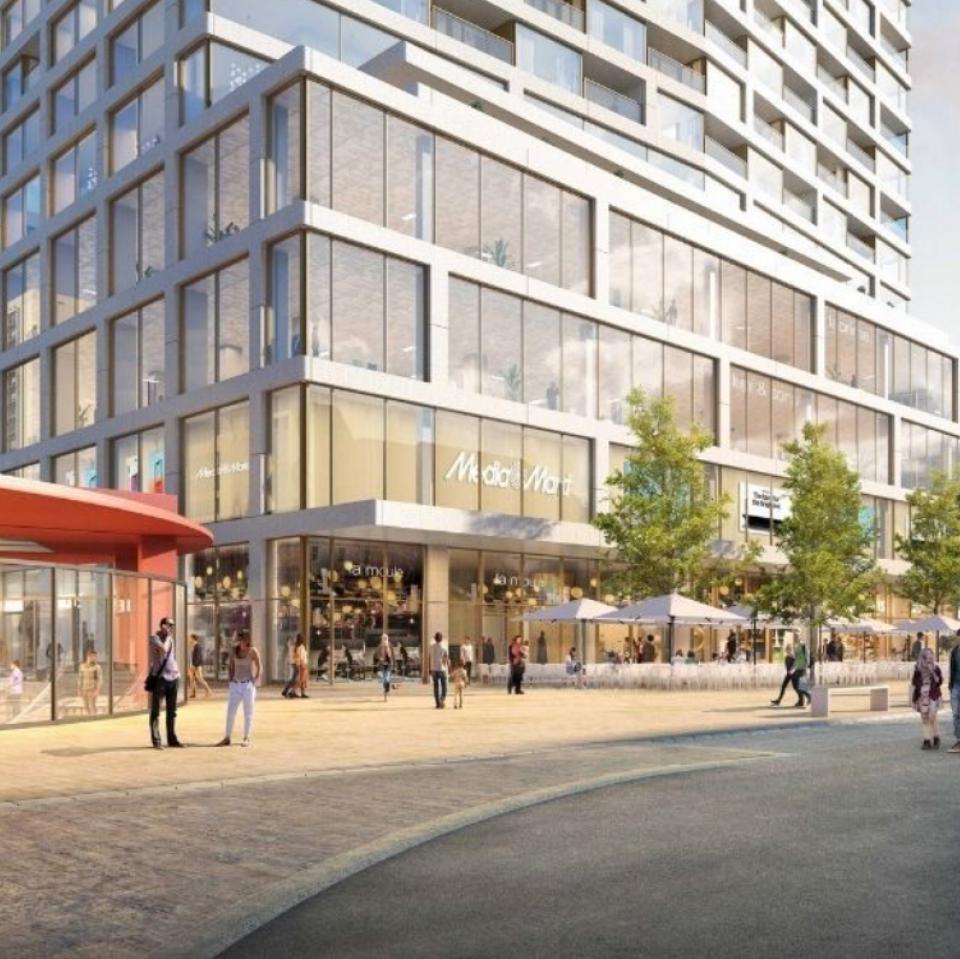 With Antwerp Tower, Matexi puts the Opera neighbourhood back on the map. Matexi combines years of expertise and know-how with the insights and inspiration of the architect Wiel Arets. A vision that, in intense cooperation with the city of Antwerp, was translated into a tower with a metropolitan look.
"Architecture is both a physical and mental experience."
Architecture and culture go hand in hand
The base of the building consists of retail spaces. Above these shops, space is provided for offices and restaurants that will also have access to a unique view of the city. The apartments and penthouses are located in the tower above the base. The common thread throughout the building is the exclusive finishing, advanced technology, charm and metropolitan feel.
Delight on all levels
Soon Antwerp Tower will grace the Antwerp skyline with its shops, offices and luxury apartments. Perfectly in dialogue with the other giants: the Cathedral, the Boerentoren and the Opera.
The tower is bold and robust: a solid unit of polished concrete components with white marble granules and pale gold accents on the windows. Antwerp Tower is the bridge between a glorious past and an enticing future. Timelessly elegant, stylishly contemporary.
Pictures
Contact
Ready to call Antwerp Tower's panorama your home view?